"Working with Francesca helped me experience the inner peace I've been longing for."
"I was able to share myself in sessions without feeling judged or ashamed."
"Francesca is a wonderful listener who tapped into my energy and helped me melt away the fears that were blocking my happiness."
"Francesca helped me realize my past doesn't determine my future."
"I finally have hope in my heart – I feel limitless!"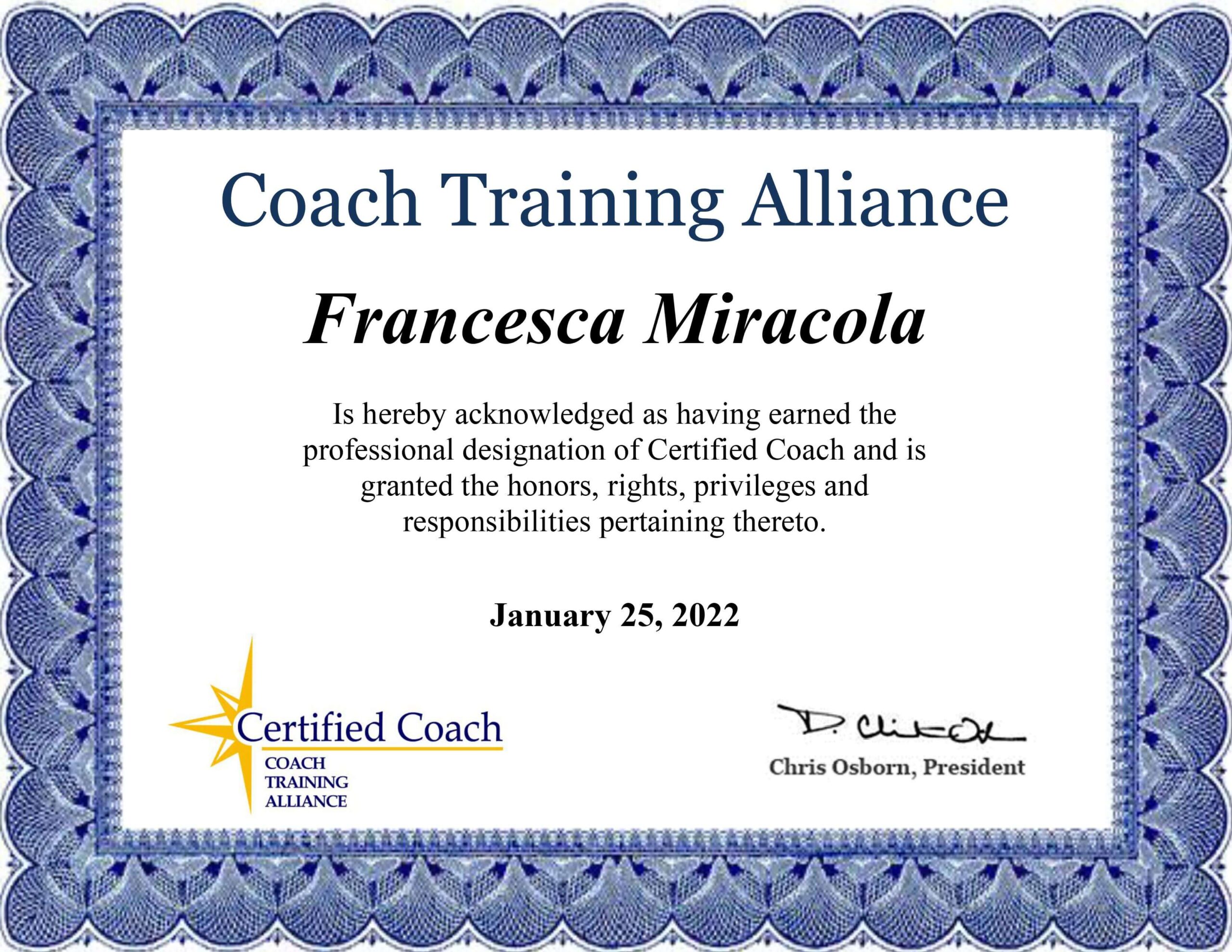 Sessions are conducted as audio calls.
As your coach, I will listen carefully to your story and ask powerful questions to help you tap into your own wisdom. I will base the approach to our sessions on the principles of A Course In Miracles. I will stay focused on the principles and not give in to your resistance or keep you comfortable in your blocks to peace and joy.
As a client I ask that you share openly and allow yourself to be vulnerable; there's no reason to hide here. I ask that you be willing to go beyond the story of what's happening externally and be willing to look at what's going on internally. I ask that you be honest with yourself. I ask that you be willing to forgive – yourself and others. And when you're ready, I ask that you begin again.